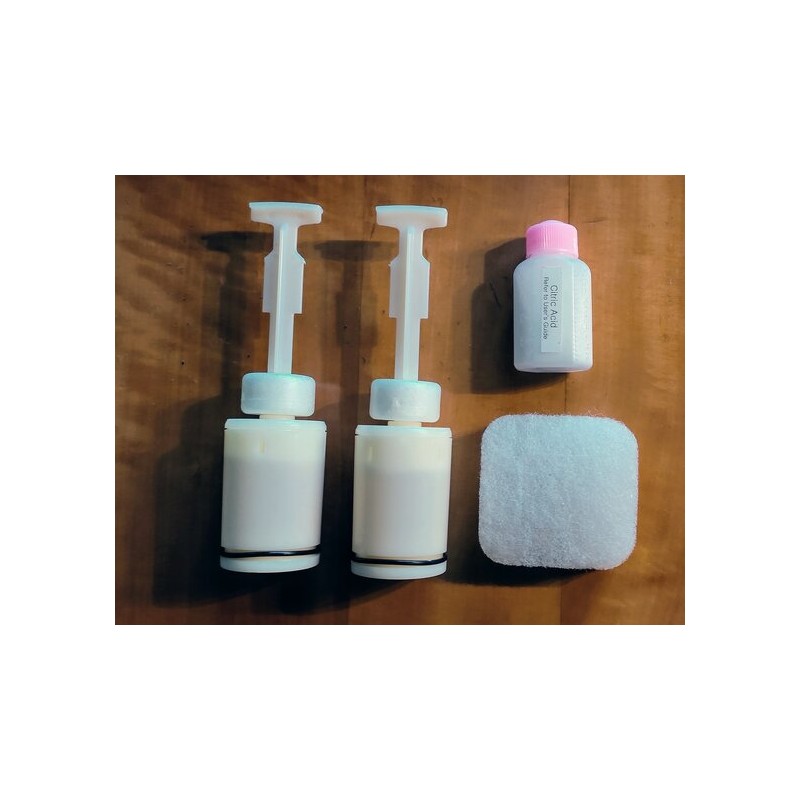  
Lourdes maintenance kit
Maintenance kit:
- Two filters for your Lourdes
- A spare foam (to be placed under the pot)
- Citric acid
How to proceed?
1. Remove the old filter (unscrew the cap, on the top of the base)
2. Empty your machine of its distilled water (there is a small soft plastic ergot on the bottom of the base. Remove it, and let the water drain).
2. Remove the old sponge, and install the new one
3. Put the new filter in place, and put a new dose of distilled water in the machine
Watch our tutorial here: click here
4. Clean the jar, using citric acid (a small shaved teaspoon), with warm water
Leave on for an hour, then rinse.

Return policy
Warning: the bottom of the pot of the heavy includes a thin membrane, taken between the electrodes.
This membrane is fragile, and you should not use any tool that could pierce this membrane (brush, etc ...)